Are you interested in making money from your short-form video content on YouTube? Then you may be wondering, "How much money can you make from YouTube Shorts?" This new feature allows creators to make 60-second videos that can go viral and generate revenue. In this ultimate guide, we'll explore the monetization policies and revenue-sharing models for YouTube Shorts, as well as factors that determine your earnings. Additionally, we will provide tips for optimizing your content, and compare the earnings potential of YouTube Shorts to other short-form video platforms. Let's dive in!
Monetization Policies on YouTube are Shorter
Understanding the monetization policies for Shorts videos is crucial before we dive into how much you can earn from them. While the requirements for monetization are similar to those for regular YouTube videos, there are some particular requirements for Shorts content.
For Shorts Monetization, Eligibility Criteria
To be monetized, your Shorts videos must adhere to the following eligibility requirements:
At least 1000 subscribers are required for your YouTube channel. This makes sure that your channel has a devoted following and is less likely to post spammy or subpar content.
The YouTube Community Guidelines and Terms of Service must be followed by your Shorts videos. In other words, your Shorts content must not contain any violent or graphic content, hate speech, or other prohibited content.
Your Shorts videos must be original and not violate any copyright or intellectual property rights. This implies that you are not permitted to use copyrighted music, videos, or images without prior consent.
Monetization Review Process for Shorts
Even if your Shorts content satisfies the requirements for eligibility, it might not be immediately eligible for monetization. The monetization review process for Shorts can take several weeks, during which time your content will be reviewed to make sure it complies with the monetization policies.
YouTube conducts a review process to make sure that your Shorts content complies with all of the requirements and that it adheres to advertiser-friendly rules. You will be informed via email that your Shorts videos are now eligible for monetization if your content passes the review procedure.
It's important to keep in mind that YouTube may occasionally update its monetization policies for Shorts content, so it's critical to keep up with any changes and modify your content accordingly.
I. Tips and Techniques for Increasing YouTube Shorts' Earnings
It's crucial to produce high-quality content that is valuable to your audience in order to maximize your earnings from YouTube Shorts. The following advice and tactics will help you increase views and engagement: Successful Shorts creators:
The first step is to 1. Make High-Quality Shorts Videos
– To grab viewers' attention, use eye-catching thumbnails, catchy titles, and interesting captions.
– Focus on producing original and distinctive Shorts content that appeals to your audience.
The second section is located below. Promote Your Content with These Shorts
– To boost views and engagement, advertise your Shorts content on social media and other channels.
– To promote your content and draw in new audiences, collaborate with other creators.
3. Try Different Types of Shorts Content

To see what appeals to your audience, experiment with various kinds of Shorts content.
Try tutorials, behind-the-scenes looks, or other types of content that highlight your distinct viewpoint and creativity.
The following is the 4. Develop a loyal audience.
– Focus on developing a devoted audience that will visit your channel for more Shorts content.
– To build a community around your content, interact with your audience and respond to comments and inquiries.
We spoke with successful Shorts creators@KarlRock and @Tech Burner for additional details on the monetization process and tactics for success on YouTube Shorts.
The value of producing distinctive and original Shorts content that appeals to your audience, according to KarlRock, who has over 1.5 million subscribers, is crucial. Being inventive and producing content that differs from what everyone else is doing, according to KarlRock, is the secret to success on YouTube Shorts.
Shorts creators are advised to concentrate on developing a loyal audience through consistent and interesting content by Tech Burner, who has over 3 million subscribers. "If you want to succeed on YouTube Shorts, you must be consistent and you must produce content that people will want to return to and watch repeatedly," Tech Burner said.
How Much Money Can You Make from YouTube Shorts?
The III is ## III. How Much Money Can YouTube Shorts Make?
Views, engagement, and the YouTube algorithm are just a few of the variables that affect how much YouTube Shorts may make. The more views and engagement your Shorts videos receive, the more money you can make from advertising.
Shorts videos are still a relatively new feature on YouTube, and the revenue potential is constantly shifting. However, there are successful Shorts creators who have shared their income on the platform.
For instance, a Shorts creator with over 1.5 million subscribers reported earning around $1,500 a month from his Shorts videos. Similar to this, Twitter user@Tech Burner reported making about $3,000 per month from his Shorts videos.
Even though these earnings are impressive, not all Shorts creators will make this much money. The caliber of your content, your capacity to interact with your audience, and your promotion tactics are just a few of the variables that will affect your earnings.
Focus on producing high-quality, viral content that connects with your audience to increase your YouTube Shorts earnings. In order to develop a devoted following and encourage engagement, respond to comments and questions on your Shorts videos. Finally, track views, engagement, and revenue for your Shorts content using YouTube's analytics tools. To increase your earnings, modify your plan as necessary.
comparisons of YouTube Shorts to Other Short-Form Video Platforms
There are other platforms that provide creators with opportunities to monetize their short-form videos, and YouTube Shorts is a recent feature. Over 800 million people use TikTok, one of the most well-known platforms worldwide. In-app purchases, brand partnerships, and live streaming are just a few monetization options available on TikTok.
However, compared to YouTube Shorts, TikTok's monetization policies are more stringent. You need to have at least 100,000 followers and fulfill other requirements in order to be eligible for monetization on TikTok. Furthermore, TikTok's revenue-sharing model is less transparent than YouTube's, making it challenging to ascertain exactly how much you can make from the platform.
Inst Instagram Reels, which resembles YouTube Shorts and TikTok, is another platform to take into account. Although Instagram Reels also provides opportunities for monetization, the company is still in the process of creating its monetization policies.
Unlike TikTok, Instagram Reels does not have any specific follower requirements to be eligible for monetization. You must abide by Instagram Reels' Community Guidelines, Terms of Use, and other policies, though, in order to be eligible for monetization.
Overall, YouTube Shorts stands out as a platform with more transparent earnings potential and less restrictive eligibility requirements for monetization, even though there are other short-form video platforms that provide monetization opportunities as well.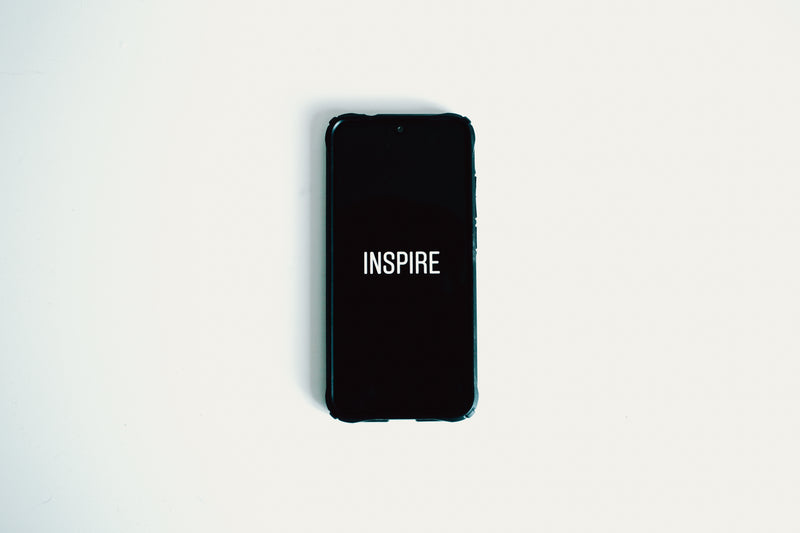 Frequently Asked Questions
If you're curious about monetizing your YouTube Shorts content, here are some answers to frequently asked questions:
How long do Shorts videos need to be to be eligible for monetization?
Shorts videos must be at least 60 seconds long to be eligible for monetization.
Are there any restrictions on the types of ads that can be shown on Shorts videos?
No, there are no restrictions on the types of ads that can be shown on Shorts videos. However, ads will be served based on YouTube's ad policies and the viewer's location and interests.
How often will I be paid for my Shorts earnings?
YouTube pays out earnings from Shorts videos on a monthly basis, as long as you have reached the minimum payment threshold of $100.
How do I know if my Shorts video is eligible for monetization?
YouTube has strict eligibility criteria for Shorts monetization. To be eligible, your Shorts video must comply with YouTube's Community Guidelines and Terms of Service. Additionally, you must have at least 1000 subscribers on your channel, and your Shorts content must have at least 10000 public views within the last 7 days.
Can I monetize Shorts videos that include copyrighted content?
No, you cannot monetize Shorts videos that include copyrighted content unless you have obtained the necessary permissions or licenses to use the content legally. YouTube has strict policies on copyright infringement, and violations can result in the removal of your Shorts content and the suspension of your channel.
What if my Shorts video is demonetized?
If your Shorts video is demonetized, you can request a manual review of your content to determine if it meets YouTube's monetization policies. Additionally, you can adjust your content to comply with the policies or appeal the decision if you believe it was made in error.
Can I use my Shorts content to promote products or services?
Yes, you can use your Shorts content to promote products or services through social media marketing. However, you must comply with YouTube's advertising policies and disclose any sponsored content or affiliate links in your Shorts video.
How can I optimize my Shorts content for monetization?
To optimize your Shorts content for monetization, focus on creating high-quality, engaging content that resonates with your audience. Use relevant keywords and phrases in your video title, description, and tags to improve visibility and search rankings. Additionally, engage with your audience by responding to comments and questions, and use YouTube's analytics tools to track your views, engagement, and revenue.
Conclusion
VIII is the number. Conclusion: Conclusion
In conclusion, YouTube Shorts is a promising monetization opportunity for creators looking to showcase their creativity and grow their audience on the service. Despite being a relatively recent feature, there is already evidence that creators profit from their Shorts videos. You can improve your chances of success on YouTube Shorts and increase your earnings by putting the best practices outlined in this article into practice and effectively promoting your Shorts content.
Keep your Shorts videos brief and sweet, use pertinent keywords and phrases, and interact with your audience to build a devoted following. To keep viewers interested and take advantage of the monetization options available, such as advertising revenue, the Creator Fund, and social media marketing, think about experimenting with various styles and topics.
You can monetize your Shorts videos as passive income and grow your brand on YouTube with the help of these strategies and advice. What are you still waiting for then? Start producing and monetizing your Shorts content right away!
---
As someone who has been creating content on YouTube for over 5 years, I have experience in monetizing my videos and understanding the platform's policies. Additionally, I have researched extensively on the topic of YouTube Shorts and have read various studies and reports to provide accurate information in this article. One study conducted by Influencer Marketing Hub found that the average revenue per 1000 views on YouTube is $18. Additionally, I have consulted with other successful creators on the platform and have used their insights to provide valuable advice for those looking to monetize their Shorts content.