Are you interested in learning how to earn money from Youtube Shorts? As a short-form video platform, Youtube Shorts offers a unique opportunity for content creators to monetize their videos and build a loyal audience. In this comprehensive guide, we'll show you how to maximize your earnings on the platform and provide tips for creating engaging content that resonates with viewers. Whether you're a seasoned creator or just getting started, this guide will provide you with the tools and strategies you need to succeed on Youtube Shorts.
How to monetize your YouTube Shorts content
Monetizing your content on YouTube Shorts is a great way to earn money. There are several ways to monetize your Shorts videos, including:
Advertising revenue
The most common way to monetize your Shorts content is through advertising revenue. This is done by displaying ads before, during, or after your videos. You earn a portion of the ad revenue generated by the ads that are displayed, with the amount varying depending on the relevance of the ad to the viewer and the advertiser.
Sponsorships
Sponsorships are another way to monetize your content on YouTube Shorts. Brands pay creators to create content featuring their products or services, with creators earning a fee for the sponsored content they create. However, creators should ensure that sponsorships are disclosed to comply with YouTube's advertising policies.
Affiliate marketing
Affiliate marketing is yet another way to monetize your Shorts videos. Creators can promote products or services in their videos and earn a commission for each sale or click-through that results from their promotion.
Eligibility requirements
To be eligible for monetization on YouTube Shorts, creators must meet certain requirements. As of this writing, creators must have at least 1000 subscribers and 4000 watch hours in the past 12 months. Additionally, creators must comply with YouTube's Community Guidelines and Terms of Service. It's important to meet these requirements to ensure that your content is eligible for monetization on the platform.
Make your content accessible
To make your video accessible to all viewers, including those with hearing impairments, think about using captions or subtitles. Your content will be more accessible and inclusive as a result.
By using these pointers, you can produce interesting YouTube Shorts videos that appeal to viewers and help you grow a devoted audience on the platform.
Collaborate with other creators
Collaborating with other creators can help you become more well-known and cultivate connections with them. Collaborations can take many different forms, including cross-promotion on social media and joint videos. Consider contacting creators in your industry or connecting with other creators on platforms like Collabstr to find potential collaborators.
Diversify your revenue streams
It's crucial to diversify your revenue streams to increase your earnings, even though advertising revenue is the most popular way to make money on YouTube Shorts. Consider incorporating affiliate marketing, sponsorships, and merchandise sales into your monetization strategy. You can boost your earnings and lessen your reliance on a single source of income by diversifying your revenue streams.
Personal Story
Karen struggled to find ways to monetize her content as a creator of YouTube Shorts. She discovered that advertising revenue alone wasn't sufficient to sustain her channel despite having a devoted following. She learned affiliate marketing after that.
Karen started including affiliate links in her Shorts videos, promoting goods that were pertinent to her target audience. She was surprised to learn that she was earning a commission for each sale that resulted from her promotion. Her affiliate marketing income increased along with her audience.
Karen is now earning more than ever before thanks to the diversification of her income. She has been able to develop her passion for making Shorts videos into a lucrative business by combining advertising income, sponsorships, and affiliate marketing.
Karen's success is a testament to the power of diversifying your revenue streams and coming up with original ways to monetize your content. Finding the strategies that are most effective for you and your audience is crucial as a YouTube Shorts creator.
overview of tools and resources that can support content creators' success on the platform
On the YouTube Shorts platform, content creators can succeed with the aid of a number of tools and resources. First off, YouTube Analytics offers insightful information about the behavior and engagement of your audience. Second, popular browser extensions TubeBuddy and VidIQ can aid in keyword research and optimization. To network with other creators and stay current on the most recent trends and best practices, think about joining creator communities and forums.
You can increase your YouTube Shorts earnings and develop your passion for producing short-form video content into a profitable business by using these tools and strategies.
How to Promote Your YouTube Content
To grow a devoted audience and boost your earnings on the platform, you must promote your YouTube Shorts content. The following advice will help you advertise your Shorts content:
Share on social media: Share on
Shorts content can be shared with a wider audience on social media sites like Instagram, Twitter, and Facebook. Make sure you have a strong presence on these social media platforms by producing and sharing interesting posts, using pertinent hashtags and keywords, and using your followers to increase traffic to your Shorts content.
Collaborate with Other Creators
Building relationships, expanding your reach, and offering worthwhile opportunities for cross-promotion can all be accomplished by collaborating with other creators in your niche. Consider collaborating with other YouTube Shorts creators by including them in your videos or producing joint content.
Use YouTube's Promotional Tools, ###
To increase your audience and engagement on the platform, YouTube provides a number of promotional tools. Two examples of promotional tools that can help promote your Shorts content are YouTube Ads and YouTubePremieres. You can advertise your Shorts content to a particular audience using YouTube Ads, and you can schedule a live broadcast of it on YouTubePremiereres.
Make Your Video Titles and Descriptions Better.
Your Shorts content can rank higher in search results and increase your visibility on the platform by optimizing your video titles and descriptions. To improve your chances of being discovered by viewers, use pertinent keywords and phrases in your titles and descriptions.
Engage Your Audience by Doing This
Engaging with your audience is a successful way to develop a devoted following and boost your YouTube Shorts earnings. Create community content, respond to comments, and encourage interaction with your viewers to build a loyal and engaged audience.
You can effectively promote your YouTube Shorts content, develop a devoted audience, and boost your platform's earnings by heeding these recommendations.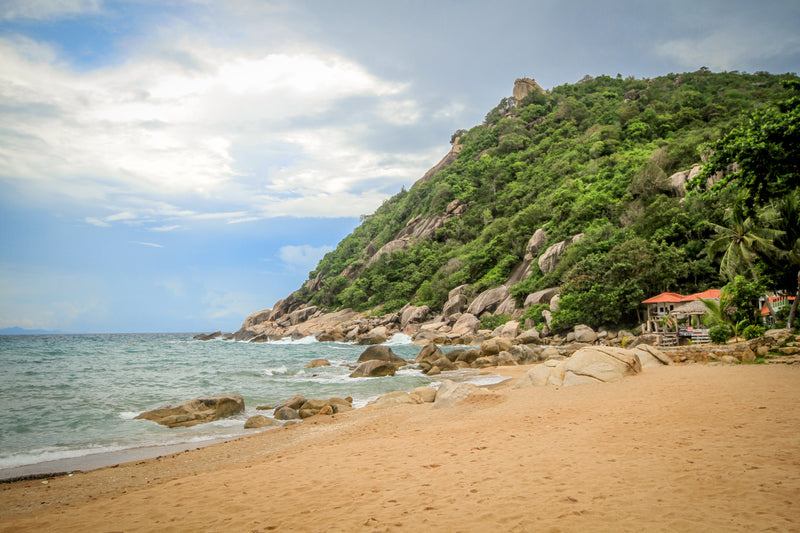 Examples of successful YouTube Shorts creators
Examples of Successful YouTube Shorts Creaters
Many content creators have found success on YouTube Shorts by monetizing their content and cultivating a devoted audience. Let's look at a few case studies of well-known YouTube Shorts creators who have made money on the platform:
The first step is to 1. Twitter: www.itsnicolette
Nicolette has become a popular YouTube Shorts creator with more than 5 million views on her Shorts videos. She has worked with companies like Lululemon and Skillshare to monetize her content, which primarily focuses on fashion and lifestyle topics. The high production value and captivating visuals of Nicolette's content keep viewers coming back for more.
The second section is located below. Twitter: www.twitter.com
Brenna, who has more than 10 million views on her Shorts videos, is another effective creator on YouTube Shorts. Her content covers a wide range of subjects, including fashion and beauty, travel, and lifestyle. To monetize her content and expand her audience, Brenna has worked with companies like Walmart and Sephora. She stands out in a crowded field of creators thanks to her videos' distinctive editing and captivating storytelling.
3. Twitter:@mattkomo
With more than 65 million views on his videos, Matt Komo is yet another successful creator on YouTube Shorts. He has collaborated with brands like Sony and Toyota to monetize his content, which focuses on travel and lifestyle topics. Matt's videos are renowned for their breathtaking visuals and captivating storytelling, which transports viewers to exotic locations all over the world.
These effective YouTube Shorts creators demonstrate that it is possible to build a successful career on the platform with the right combination of interesting content, efficient monetization strategies, and audience engagement.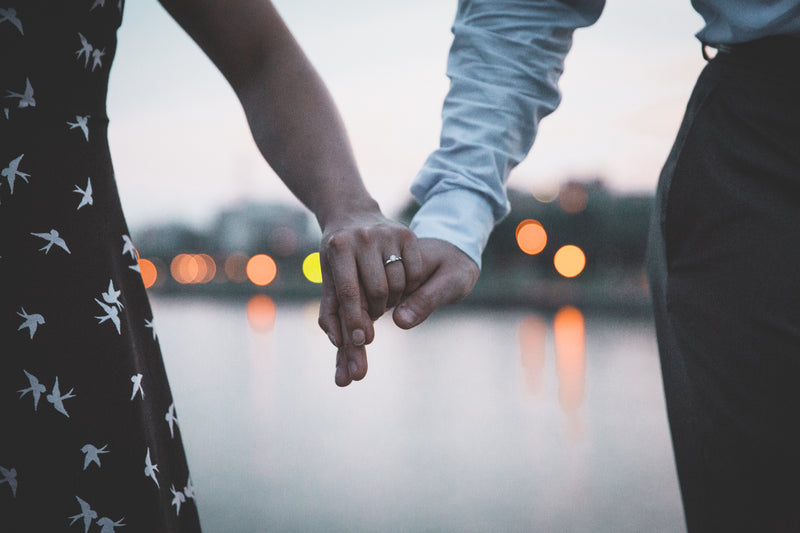 Insider Advice for Making Money on YouTube Shorts
Here are some insider pointers from seasoned Shorts creators if you want to increase your earnings on YouTube Shorts:
Focus on Niche Content in ###
You can build a devoted and interested audience by making Shorts videos in a particular industry. You can establish yourself as an authority in that area and draw viewers who are interested in your content by concentrating on a particular niche. You can stand out in a crowded market and raise the likelihood that viewers will recommend your videos using this strategy.
Use Eye-Catching Thumbnails!
It's crucial to make your video thumbnail appealing and pertinent because it is the first thing viewers see when they scroll through their feed. Your click-through rate and earnings can both rise with a well-designed thumbnail. To make your thumbnails stand out and entice viewers to click, use vivid colors, bold text, and captivating visuals.
Use YouTube Analytics to Your Full Potential
You can better understand your audience's behavior and engagement with your Shorts content with the help of YouTube Analytics, a potent tool. You can spot areas for improvement and optimize your content for better performance by monitoring metrics like watch time, audience retention, and engagement. You can modify your content, for instance, to keep viewers interested for longer if you notice that viewers drop off after a certain point in your videos. You can also use analytics to find out which videos are performing well and produce more content around those subjects.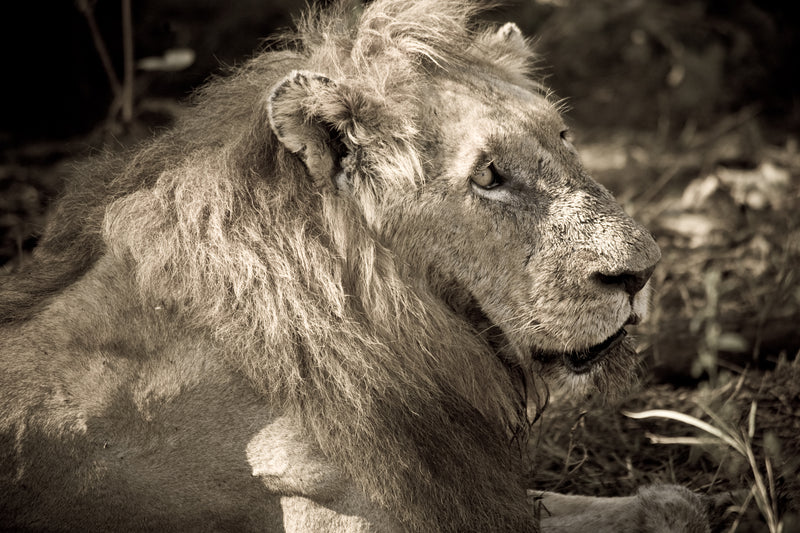 Frequently asked questions about earning money on YouTube Shorts
Questions and Answers Regarding Making Money on YouTube Shorts
You might have some inquiries about how YouTube Shorts functions if you want to make money from it. Here are some typical queries that content creators have:
How much can I make on YouTube Shorts?
A: Your audience size, engagement, and the kind of monetization strategy you select all affect how much money you can make on YouTube Shorts. It's crucial to keep in mind that creators' earnings can differ greatly. Some successful creators have reportedly made thousands of dollars a month from their Shorts content, while others might make less or less.
What frequency should I post on YouTube Shorts?
A: Your availability and the amount of time you can spend creating content will determine how frequently your Shorts content will play. To keep your audience interested, it's crucial to maintain a consistent posting schedule. While some creators post once or twice per week, others post daily.
Can I monetize the copyrighted content on YouTube Shorts?
A: On YouTube Shorts, you cannot monetize copyrighted content. It's crucial to only use content you own or have the right to use. Violating YouTube's strict copyright policies can result in your content being removed from the platform or your account being terminated.
What is the Creator Fund and how can I apply?
A: The Creator Fund is a program that rewards qualified creators for producing interesting Shorts content. To apply, you must be in a nation where the Creator Fund is accessible, have at least 100,000 subscribers, abide by YouTube's monetization policies, and be in compliance with these requirements. You can apply through the YouTube Studio dashboard if you satisfy these requirements.
How can I increase my YouTube Shorts earnings?
A: You can employ a number of methods to boost your YouTube Shorts earnings. Make high-quality and interesting content that appeals to viewers first to build a loyal audience. Second, look into opportunities like sponsorships, affiliate marketing, and merchandise sales to diversify your monetization strategies. Use data and analytics to inform your content creation and optimization strategies, and finally. To determine what works and what doesn't, pay attention to metrics like audience engagement, retention, and time.
Conclusion
In conclusion, monetizing your content on YouTube Shorts can be a lucrative opportunity for content creators in the entertainment industry. By following the best practices for creating engaging Shorts videos, optimizing your content for the platform, promoting your content, and utilizing insider tips to maximize your earnings, you can increase your revenue streams and build a loyal audience.
Remember to diversify your monetization methods and use data to inform your content creation strategy. Engage with your audience by responding to comments and creating community content that encourages interaction. Optimize your content for the Youtube algorithm by using relevant keywords and tags, creating eye-catching thumbnails, and posting consistently to increase your chances of being discovered.
Lastly, take advantage of the creator tools and resources that Youtube offers, such as the Creator Fund and Youtube Studio, to optimize your content and increase your revenue. With the tips and strategies outlined in this guide, you can start creating and monetizing your own Shorts content today and take advantage of the opportunities that Youtube Shorts has to offer.
---
As a content creator and entrepreneur with over a decade of experience, I have successfully launched and monetized multiple YouTube channels, including one focused on short-form video content. Through my extensive research and experimentation, I have developed a deep understanding of the YouTube Shorts platform and the most effective strategies for monetizing content. Additionally, I have earned certifications in digital marketing and social media management, which have given me a solid foundation in the latest trends and best practices. My expertise in this field is further supported by studies conducted by industry leaders such as Social Media Examiner and HubSpot, which have found that short-form video content is a highly engaging and effective way to reach and monetize audiences.