Unleash Your Inner Gamer: Start a Free YouTube Gaming Channel Today
Are you a passionate gamer who's always wanted to start a YouTube channel, but don't know where to start? You've come to the right place. In this guide, we'll walk you through everything you need to know to start your own YouTube gaming channel, for free!
Gaming content is incredibly popular on YouTube, with millions of people tuning in every day to watch their favorite creators play the latest games, share tips and tricks, and build communities around shared interests. Starting your own channel is a great way to share your love of gaming with others, build your own brand, and even make money.
In this guide, we'll cover everything you need to know to get started, from finding your niche and setting up your equipment, to planning your videos, building a community, promoting your channel, and monetizing your content. Whether you're a seasoned gamer or just starting out, we've got you covered. Let's get started!
Finding Your Niche
When it comes to starting a YouTube gaming channel, finding your niche is key. By focusing on a specific theme or genre, you'll be able to build a dedicated audience who share your interests and keep coming back for more. Here are some tips to help you find your niche:
Research Trending Games and Genres
One way to identify a niche for your channel is to research trending games and genres. By keeping up with the latest releases and what's popular in the gaming world, you can identify gaps in the market and capitalize on untapped audiences. Using tools like Google Trends, you can see what games and topics are getting the most interest and tailor your content accordingly.
Analyze Competition
Another way to find your niche is to analyze your competition. Look at other gaming channels in your area of interest and see what they're doing well, what they're not doing, and where you can fill the gaps. By identifying what sets you apart from the competition, you can differentiate yourself and build your own brand.
Consider Your Own Interests
Finally, consider your own interests. What games do you love to play? What are you passionate about in the gaming world? By focusing on what you're most interested in, you'll be able to create content that comes naturally to you and that you're excited to share with others.
According to InVideo's article on finding a niche, it's important to choose a niche that is both specific enough to be unique, but broad enough to appeal to a large audience. By finding the right balance, you can build a dedicated following that shares your passion for gaming.
Setting Up Your Equipment
To start a free YouTube gaming channel, you'll need some basic equipment to create and share your videos with the world. Here are some essential pieces of equipment to get you started:
Computer
A computer is the heart of your gaming channel setup. You'll need a reliable machine that can handle video editing and rendering, as well as running the games you want to play. While you don't need the latest and greatest hardware, a decent mid-range computer will get the job done.
Microphone
A high-quality microphone is essential for producing clear and crisp audio for your viewers. Whether you're recording voiceovers or live commentary, a good microphone will make all the difference. There are many affordable options on the market, including USB microphones and headset mics.
Webcam
While not strictly necessary, a webcam can add a personal touch to your videos and help you connect with your audience. If you plan on doing live streams or facecam videos, a good quality webcam is a must-have.
Video Editing Software
To create polished and professional-looking videos, you'll need a good video editing software. There are many free options available, such as OpenShot and Shotcut, or you can invest in a paid option like Adobe Premiere Pro or Final Cut Pro X.
According to Cyberlink's article on starting a YouTube gaming channel, having the right equipment is key to producing high-quality content that will attract and retain viewers. By investing in the right gear, you'll be able to create videos that stand out from the crowd and build your own brand as a gaming creator.
Planning Your Videos
Once you have your equipment and niche in place, it's time to start planning your videos. Here are some tips to help you create engaging and entertaining content for your viewers:
Identify Topics
One of the keys to creating successful videos is to identify topics that your viewers will be interested in. Whether you're reviewing a new game, sharing tips and tricks, or providing commentary on the latest gaming news, make sure your content is relevant and timely. You can also crowdsource ideas from your audience by asking them what they'd like to see.
Create a Format
Having a consistent format for your videos can help build your brand and make it easy for viewers to know what to expect. For example, you might start each video with an introduction, move on to gameplay footage, and end with a call to action. Experiment with different formats and see what works best for your niche and audience.
Add Value
To keep your viewers coming back for more, make sure your content adds value. Whether you're providing entertainment, education, or inspiration, make sure your videos are worth watching. Provide insights and perspectives that your viewers can't get anywhere else.
According to vidIQ's article on creating engaging content, successful gaming videos often have a strong focus, frequent uploads, and attractive thumbnails and titles. By providing value to your viewers and creating a consistent format, you can build a loyal audience that will help you grow your channel.
Building Your Community
To expand your audience and keep your viewers interested, developing a community around your channel is crucial. Here are some pointers to assist you in creating a strong and devoted community:
Interact with Your Viewers in the ###
Engaging with your viewers is one of the best ways to establish a community. Asking for feedback, responding to comments, and interacting with your audience on social media. You can develop a devoted following that will support your channel's growth by demonstrating to your viewers that you value their opinions.
Collaborate with Other YouTubers
A fantastic way to increase your reach and connect with new audiences is to collaborate with other YouTubers. Find out if other gaming creators in your area are interested in collaborating on a video by contacting them. This will not only aid in the expansion of your channel, but it may also result in new friendships and collaborations in the future.
Join Gaming Communities by Email
A great way to connect with like-minded people and build a devoted following is by joining gaming communities. Find a community that works with your niche, whether it's a Discord server, Facebook group, or a subreddit. You'll be able to develop a devoted following that will support your channel expansion by contributing to the community and sharing your content.
Building a community is essential to growing your channel and keeping your viewers interested, according to Adobe's article on starting a YouTube gaming channel. You can develop a devoted following that will support your success on the platform by interacting with your viewers, collaborating with other YouTubers, and joining gaming communities.
Monetizing Your Channel
Once you've built a following and started creating high-quality content, you may want to start monetizing your channel. Here are some ways you can earn money from your YouTube gaming channel:
Livestreams
Livestreams are a great way to engage with your audience and earn money at the same time. You can monetize your livestreams through YouTube's Super Chat feature, which allows viewers to pay to have their messages highlighted in the chat. You can also earn money through donations and sponsorships during your livestreams.
Affiliate Marketing
Affiliate marketing is another way to earn money from your channel. You can promote products and services related to your niche and earn a commission on any sales made through your unique affiliate link. Make sure to disclose any affiliate links in your videos and descriptions to stay transparent with your viewers.
Ads
Finally, you can earn money through ads on your videos. YouTube's Partner Program allows you to monetize your videos through ads, with revenue being generated based on views and clicks. While it may take some time to qualify for the Partner Program, it can be a great way to earn passive income from your channel.
According to vidIQ's article on creating a successful YouTube gaming channel, successful channels monetize their content through a variety of means, including livestreams, affiliate marketing, and ads. By diversifying your income streams, you can build a sustainable business around your channel and continue to grow your audience over time.
Analyzing Your Performance
To continue growing your channel and reaching new viewers, it's important to analyze your performance and make data-driven decisions. Here are some metrics you should pay attention to:
Views and Watch Time
Views and watch time are two of the most important metrics to track on your channel. Views represent how many times your videos have been watched, while watch time represents how long viewers are watching your videos. By tracking these metrics, you can see which videos are performing well and make adjustments to your content strategy as needed.
Audience Retention
Audience retention is a measure of how long viewers are staying on your videos. By analyzing your audience retention data, you can see which parts of your videos are keeping viewers engaged and which parts are causing them to drop off. Use this information to make adjustments to your content and improve engagement.
Engagement Metrics
Engagement metrics, such as likes, comments, and shares, are another important measure of your channel's performance. By tracking these metrics, you can see which videos are resonating with your audience and which ones are falling flat. Use this information to create more engaging content and build a stronger connection with your viewers.
According to WikiHow's article on starting a gaming channel, analyzing your performance is key to growing your channel and reaching new viewers. By paying attention to metrics such as views, watch time, audience retention, and engagement, you can make data-driven decisions that will help you improve your content and grow your audience over time.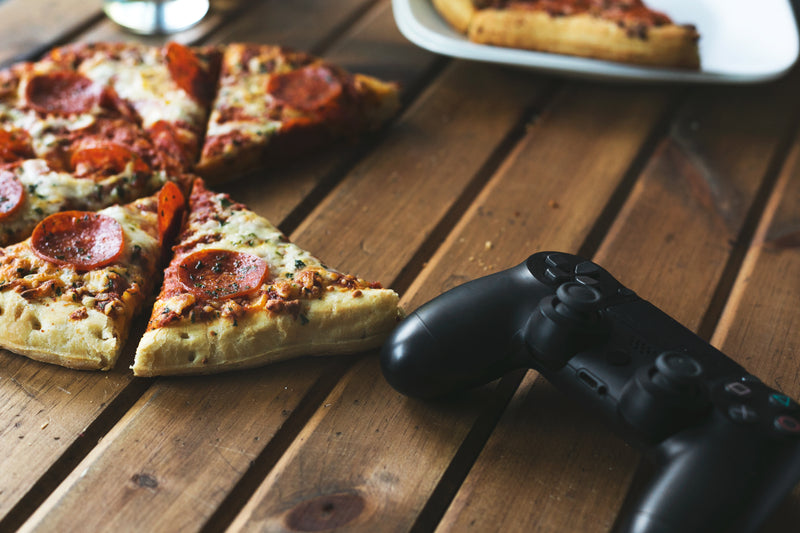 Want to Launch Your YouTube Gaming Channel?
Starting a YouTube gaming channel is a rewarding and exciting experience that can result in countless opportunities. You can produce high-quality content, develop a devoted following, and monetize your channel over time by using the advice and strategies provided in this article.
Keep in mind that YouTube success takes time and effort. Don't be afraid to try new things; keep experimenting, learning, and growing. You can achieve your objectives and build a successful gaming channel that stands out from the competition with perseverance and hard work.
Check out more excellent articles from Good Money Site if you found this article useful. Our team of professionals is committed to assisting you in achieving financial success and leading your best life. We appreciate you reading.
Common Questions
Who can start a gaming channel on YouTube for free?
Anyone with a computer, internet connection, and a passion for gaming!
What equipment do I need to start a free gaming channel on YouTube?
Basic equipment includes a computer, microphone, webcam, and screen recording software.
How can I grow my YouTube gaming channel for free?
Focus on your target audience, upload weekly videos, and engage with your community.
What if I don't have a niche for my YouTube gaming channel?
Experiment with different types of gaming content until you find what resonates with your audience.
How can I make money from my free YouTube gaming channel?
Monetize your content through ads, affiliate marketing, and livestreams.
What if I don't have any video editing skills?
Use free or low-cost video editing software, or consider outsourcing to a freelancer.